Special excursions that provide unique experiences in the Southern Pantanal. Caiman offers complete immersion in one of the most biologically diverse parts of South America.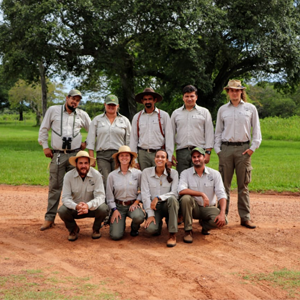 Guides who are part of the Pantanal
Our "Caimaners" are nature guides specialized in the flora and fauna of the Pantanal. Besides knowing everything about the biome, they are graduated and bilingual in Portuguese and English. They accompany guests on all excursions.
Activities are also accompanied by "Guias de Campo", natives and locals who know everything there is to know about the nature and the culture of the region and are ready to share their knowledge.
All of our guides go through extensive training on the fauna, flora, geography and Pantanal culture as well as being trained in first aid.
Regular Activities
Activities included in the daily rates.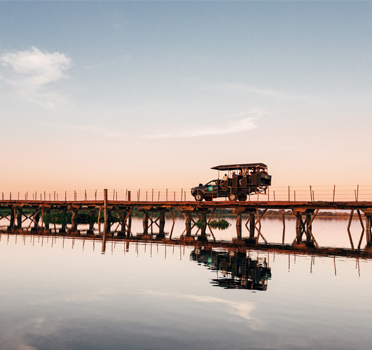 ACTIVITIES
Safari
Taken in 4x4 open vehicles, this tour reveals different landscapes in our search for wildlife. Be prepared for surprises along the way!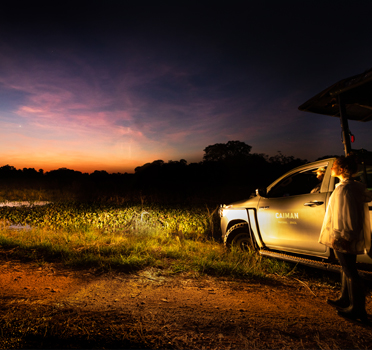 ACTIVITIES
Nocturnal Spotlight
Whilst immersed in the nocturnal silence of the forest, discover the nighttime habits of animals such as the ocelot, giant anteater and jaguar.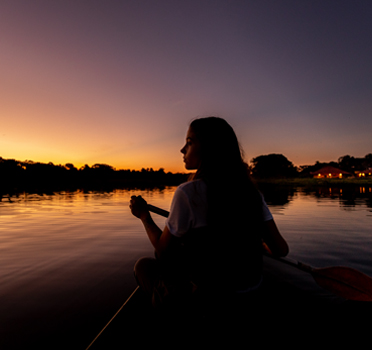 ACTIVITIES
Canadian Canoe Tour
Paddle leisurely through our bay and enjoy the beautiful, colourful sunset and unforgettable scenery.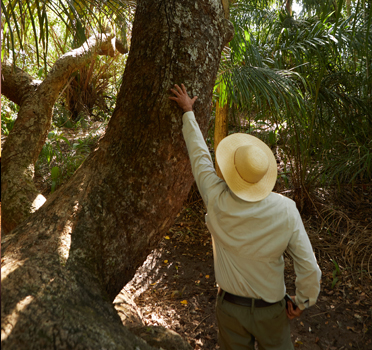 ACTIVITIES
Hiking Trails
A unique opportunity to immerse yourself in the flora and fauna and learn more about the Pantanal.
Additional Tours
Activities have limited availability. To participate in these experiences an additional fee is charged and it is necessary to schedule in advance. Please check with us before your trip.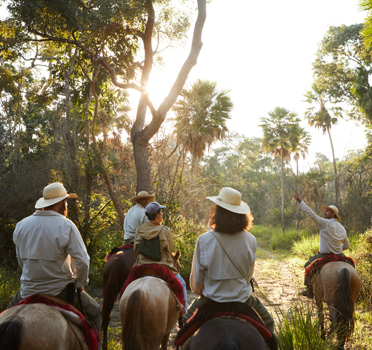 ACTIVITIES
Horseback Riding
The most memorable way to experience the Pantanal. Lasting about 3 hours, the activity explores a variety of landscapes.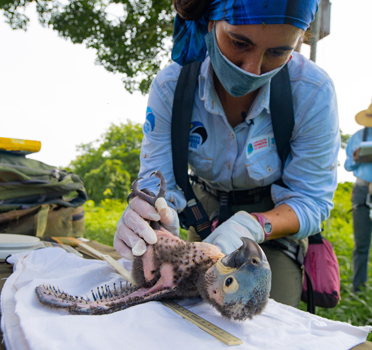 ACTIVITIES
Hyacinth Macaw Institute
Accompanied by biologists from the Hyacinth Macaw Institute, this activity invites travellers to closely monitor the Hyacinth Macaw nests. Guests must book in advance and can donate directly to the project.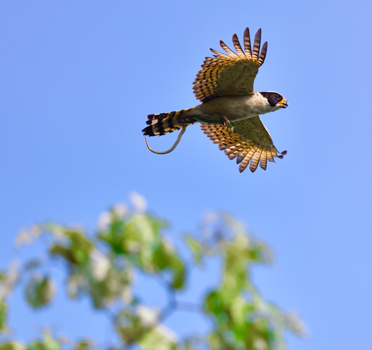 ACTIVITIES
Bird Watching
Accompanied by expert guides, the tour highlights the biodiversity at Caiman, where around 350 bird species have already been registered.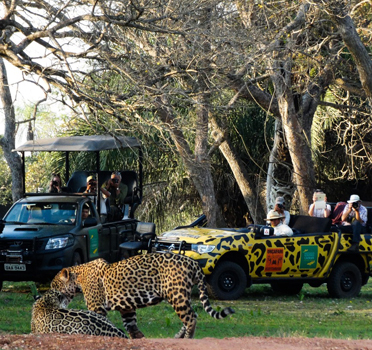 ACTIVITIES
Onçafari
Observe jaguars in their natural habitat through an initiative aimed at the conservation of the species. Guests must book in advance and donations go directly to the project.
Observations:
Activity schedules are subject to change without prior notice, especially due to changes in the weather and operational logistics of the ranch.

Optional activities are at an additional cost and availability must be checked in advance through our reservations office.